UK Remortgage market activity rises in December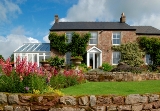 The remortgage sector saw valuations increase by 25% year-on-year and 7% month-on-month. Although remortgage activity itself dropped by around 17% Over November to December as a whole, this was still an improvement on the decrease between the two consecutive months in recent years.
John Bagshaw, corporate services director of Connells Survey & Valuation, said: "In recent months the housing market has bounced back despite fears of a cooling market in the autumn. This latest increase in valuations activity does contrast with more rapid expansion recorded earlier in 2014. But a more balanced and sustainable pick-up bodes well for 2015."
Experts respond
Paul Smee, who is the director-general at the Council of Mortgage Lenders, commented that: "The easing back of activity is not completely unexpected as there is usually a seasonal lending dip in the winter months and the major industry changes and more restrained market sentiment have inevitably caused month-to-month fluctuations over the last 12 months."
However he offered note of optimism for the year ahead, stating that: "Our forecasts are for gross lending to continue to grow over the next two years and this reflects our belief that there are more stable conditions in the market than a year ago."
Good news for those looking to remortgage?
Smee added that added that mortgage lenders may focus on remortgage deals in 2015, as they "are keen to increase business levels in 2015 and with the purchase market falling back, many lenders are providing an added emphasis to their remortgage offering."