Remortgage rates hit record low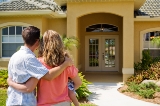 As overall mortgage rates continue a downward trend, they have now hit their lowest level since official records began in 2007, according to the latest information from the Bank of England and the Financial Conduct Authority. Remortgage rates have also decreased accordingly, which could mean that now offers a good opportunity to consider a remortgage deal in order to secure a low rate of interest.
Interest rates down
The data indicate that the overall average interest rate on remortgages decreased to 2.83% during the second quarter of the year, down from 2.99% in the first quarter of 2015. The number of borrowers opting for a fixed rate deal, perhaps to take advantage of these low rates, also increased. The number of fixed rate remortgage deals being taken increased from 77.6% in the first quarter of 2015 to 78.9% in the second quarter.
Experts respond
Brian Murphy, Head of Lending at The Mortgage Advice Bureau, commented that this improvement in affordability had had a knock on effect on lenders, who are striving to compete with one another to offer the most appealing rates. He said that there has been: "a rush of demand from borrowers, and lenders are locked in fierce competition to win their business."
Act now to get low remortgage interest rates
Murphy urged potential borrowers not to get complacent about the current low rates, stating that they have a "limited lifespan" – so it makes sense to act sooner rather than later if remortgaging has been something you have been considering. To find out more about the latest low interest rate mortgage deals, call us today on 0845 450 9661.