UK Mortgage Applications reach high levels in October 2014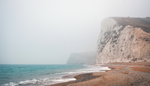 Both remortgage and mortgage applications made through mortgage brokers hit their highest point in 2014 during the month of October, new data from the Mortgage Advice Bureau reveals.
Mortgage applications rose 13% from September to October 2014. Applications also showed a 3% increase on March 2014, which is notable because this was the final month before the Mortgage Market Review came into force in April, 2014, bringing with it tighter regulations on mortgage lending.
The continued increase in applications could be an encouraging signal that potential mortgage and remortgage customers haven't been put off, despite the tighter lending criteria of the new regulations.
Experts predict a positive end to 2014 for the mortgage market
Brian Murphy, head of lending at Mortgage Advice Bureau, commented that: "The direction of house prices, interest rates and wages are giving consumers plenty to think about, and these figures show that growing numbers of borrowers are focused on progressing their house buying or remortgaging plans and seeking independent advice to make it happen. House price rises have also improved the outlook for many homeowners experiencing low or negative equity – giving them a better chance of moving home or finding a new deal on their existing property."
Murphy also spoke of his optimism for the closing months of 2014, saying: "The potential delay on a base rate rise has prompted a dip in mortgage pricing across the board, and there is a good chance that rates and product choices will continue to improve as mortgage lenders look to end the year on a positive note."